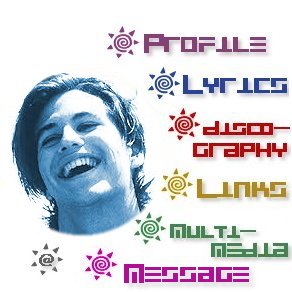 The old guestbook is full now, so pls sign at the new one above.
if you want to view the previous one, pls click this--




Kav's Greeting Cards

Website search engine

Join Kavana's mailing list, NOW!!
Kav's Webring Information

There are 2 webring layouts for you guys to choose if u
have Joined the Kavana's Webring.
* the original one
* the newly designed one.....more colourful,
as it is shown below.

If u want the HTML CODE for the webring layouts, pls.
send an email to me & tell me which layout u want to use...
+ only for webring members



Pics~

All galleries will be re-constructed....and will be finished in late July. But you can still visit the old one ...


Interview~

New interviews transcripts of Kavana


Lyrics

New Lyrics Index has been built, u can search your fave lyrics easier !!


Kav's New Unofficial Fan Club

New unofficial fan club of Kavana has opened......go to Here





Pls be reminded that I may not
send email to the list frequently !

This site is created by Selina Cheung from Hong Kong

You are the visitor number-

1997, 1998, 1999 Kavana's World / Selina . All Rights Reserved
My URL: http://come.to/KavWorld


I got it for free at http://come.to